I don't know why, but I hear so many things about the Skinnygirl brand these days. Apparently, some women swear by it. (Personally, I've never found these enjoyably good...) But when I heard the bad news about the product pulled from Whole Foods, I thought it was worth sharing... only to point out just how interesting the whole "natural" foods marketing extravaganza really is.
As for sodium benzoate - it's a preservative that is actually used in many fruit-based beverages as well as other food products. It inhibits bacteria and fungi from growing in anything that would support such growth: typically fruit-based beverages that would be shelf-stable (i.e. those fruit drinks that you buy that are not in the refrigerated section). It's also found in vinegar, sodas, pickles, jam/jelly, and condiments.
Skinnygirl Margarita
(Photo from Google Images)
This article was originally published by
The Marquee Blog
. It is pasted here for your convenience.
Bravo star Bethenny Frankel's Skinnygirl cocktail line has been pulled from Whole Foods, according to Access Hollywood.
Apparently the ingredients aren't "all natural," like the bottle claims. Jill Zarin must be having a field day with this.
"After discovering that [Skinnygirl Margarita] contains a preservative that does not meet our quality standards, we have had to stop selling it," said the natural and organic grocery chain in a statement.
Frankel's cocktail line is comprised of low-fat, pre-mixed drinks that the reality star touts as full of "natural flavors." And the website says "no preservatives," but a rep from Skinnygirl told
TMZ
, "Skinnygirl Margarita contains very low levels of sodium benzoate (a preservative) so it can stay on the shelves."
"We understand their [Whole Foods] position and we respect that," the Skinnygirl rep told TMZ.
As for Frankel, she tells Access Hollywood, "I'm not making wheatgrass here. If I could put an agave plant and some limes on a shelf I would. [The Skinnygirl Margarita] is as close to nature as possible, while still being a shelf-stable product. ... We were bound to piss someone off and everyone loves to try to tear down a success. This is a non-event. I haven't lost even a wink of sleep."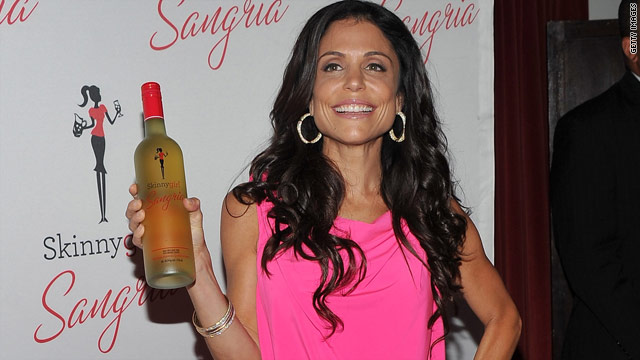 Bethenny Frankel & Skinnygirl