Sometimes when you have a bad day, you just need a whole lot of chocolate and a splash of wine... As my life is beginning to move away from Napa Valley (yes... I will be moving!) I realize that one thing I will greatly miss are my dark chocolate Cabernet truffles by
Anette's Chocolates
. Although some may think that technology is ruining our daily lives, the fact that you can order these homemade candies from anywhere in the U.S. or Canada is worth it. (Thrifty, no. Worth it, yes!) Hands down, some of the best chocolate truffles I have ever had (and I eat a lot of truffles!); definitely worth the indulgence.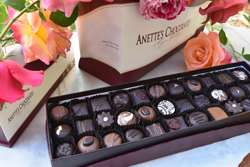 Wine Chocolates by Annette's
My favorites are the Winter Cabernet Truffles - dark chocolate exterior, dark chocolate ganache mixed with Cabernet wine on the inside. Yummmm... Although, the Gold Rush (brandy) Truffles are pretty exceptional themselves!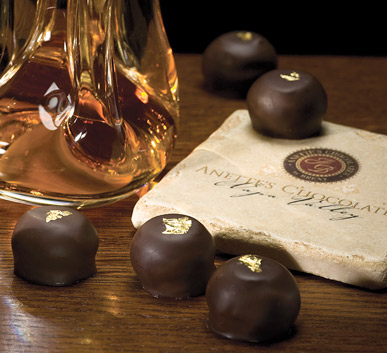 Gold Rush Truffles
If you have a large chocolate obsession like yours truly, I also recommend their chocolate wine sauces: liquid chocolate and wine blended together to serve over ice cream, waffles, cheesecake, or many other desserts! Or try their Merlot Fudge, which we have used countless times over fresh picked strawberries. =)
If you're not into wine, they also make Beer Brittle! It's crunchy, nutty, and has the taste of beer right in the brittle. This was a definite favorite of my brothers and father.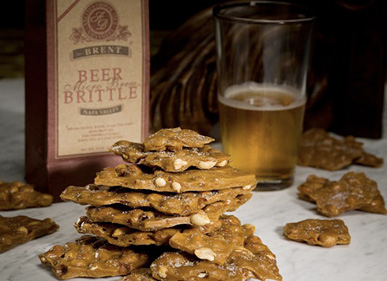 Beer Brittle
Personally, I prefer the chocolates! Enjoy :)